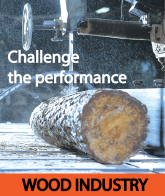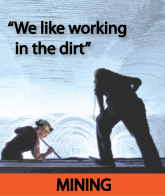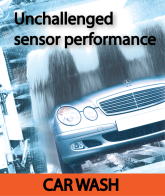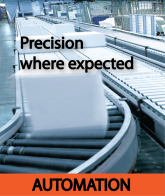 MAKING SENSE OF TECHNOLOGY
TELCO INFRARED SENSORS

Telco Sensors is a Danish designer, developer and manufacturer of a wide selection of photoelectric sensors, photoelectric amplifiers, light curtains and optical fork sensors. Telco Sensors International has appointed Gail Norton Instrumentation Agencies cc. as the sole importer/agent for Telco Sensors South Africa and neighboring countries. Telco has become one of the most sought after, high performance optical sensor manufacturers in the world. The Telco products are globally recognized as the only sensors that will work in sites where most others fail. Our sensors function relentlessly and reliability in almost any conditions.

They have to because that's what has come to be expected from Telco and besides - people rely on them. We believe we have narrowed the development of sensor systems down to a fine art - nevertheless we are still endlessly striving to discover ways to apply new sensor technologies and designs to our products

It is fair to say that Telco's global success is the result of many years listening to the experts, our customers, who we consider to be our close partners and they have influenced and inspired the design of our unique and high-performing sensor products.

NEW TELCO SENSORS
NEW!!! The Amazing PAB Bus System

This amplifier series offers manual sensitivity adjustment, for each individual channel, via an integral potentiometer located on the front panel of the amplifier. The series offers a choice between 3 individual relay or 3 individual transistor outputs, with an adjustable 0-10sec on/off time delay. Light or dark function and long or short range are switch selectable. The amplifiers from the PAB 30 A Series can be connected together with up to 9 amplifiers from the PAB Series via a bus rail connector positioned on the DIN rail, to form a modular master/slave system with up to a total of 30 channels.

BREAKING
BOUNDARIES
Telco continues to break boundaries and exceed limits when it comes to where our optical sensors are successfully installed and used. The versatility of our sensors can easily be confirmed by the wide range of industries, where they are used for detecting, positioning, measuring, counting and sorting.

Some of these industries include: automatic doors, industrial doors and gates, elevators, carwash, sawmill and forestry, packaging, material handling, material processing, factory automation and controls, escalators, agriculture, access controls, fishery, food processing, pharmaceuticals, mining - and many others.




CORE VALUES
When you choose a Telco product, you choose something more than just a sensor system. You choose an attitude towards reliability, durability and performance.

No Telco sensor has ever been created merely to just be good enough. All our sensors have inherited distinctive and fundamental values that make us different from the rest. These values have, and will continue to, ensure that our sensors work where others fail.
1. EASY INSTALLATION & ALIGNMENT

Installing a Telco sensor is as easy as child's play. Our sensors are easy to align and require no complicated set-ups that guarantee effortless installation every time.

2. PENETRATION POWER

Severe contamination is no challenge for Telco's sensors. Our infrared sensors penetrate through any contamination thrown at them and will operate relentlessly even in the most hostile environments.

3. WATER RESISTANCE

Our sensors are designed to withstand direct exposure to water and high pressure spray and are capable of operating reliably in wet conditions.

4. VIBRATION & SHOCK RESISTANCE

Nothing endures maltreatment like a Telco sensor. Our sensors can tolerate severe vibrations and physical impact without hindering lifetime or performance.

5. HIGH LIGHT IMMUNITY

No light will blind a Telco sensor. Our sensors do not need to be covered or hidden from ambient or extraneous light to function problem-free.

Has a registered and fully trained sales network countrywide
Contact us: for more information regarding representation for your area.
Head Office Kwa-Zulu Natal South Africa Tel: (031) 701 4861/2 Email :telco@telcosa.co.za